International Journal of Data Modelling

and Knowledge Management

ISSN: 2249-0507

Editor in Chief
Indexing : The journal is index in Worldcat, Publons (Clarivate Analytics)

Click here to view the complete Editorial Board Members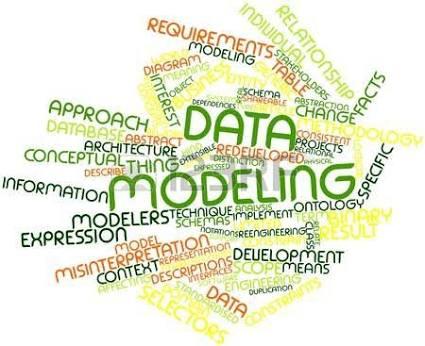 ISSN: 2249-0507
This journal also publishes Open Access articles
Aim and Scope
IJDMKM aims to provide a professional forum for formulating, discussing and disseminating these solutions, which relate to the design, development, deployment, management, measurement, and adjustment of data warehousing, data mining, data modelling, data management, and other data analysis techniques. They should form a common ground on which a data chain management system can be built, shared and supported by professionals from different disciplines.


IJDMKM provides a communication channel between practitioners and academics to discuss problems, challenges and opportunities in all aspects of data mining, data modelling, data analysis, and data management. The process of knowledge creation can include multiple components, including data acquisition/collection, data accumulation, data maturation, data selection and refining, data storage and retrieval, data pre-processing, data analysis and validation, data maintenance and data presentation, data warehousing, data mining and/or modelling, and information extraction. Therefore, data chain management cannot be isolated, separated, broken, or ignored. It is an integrated and interconnected process.
Topics covered include
· Artificial intelligence
· Biomedical science
· Business analytics/intelligence, process modelling
· Computer science, database management systems
· Data management, mining, modelling, warehousing
· Engineering
· Environmental science, environment (ecoinformatics)
· Information systems/technology, telecommunications/networking
· Management science, operations research, mathematics/statistics
· Social sciences
· Business/economics, (computational) finance
· Healthcare, medicine, pharmaceuticals
· (Computational) chemistry, biology (bioinformatics)
· Sustainable mobility systems, intelligent transportation systems
· National security


International Journal of Data Modelling and Knowledge Management (IJDMKM) currently has an acceptance rate of 33%(2020). The average time between submission and final decision is 1 month and the average time between acceptance and publication is 3 to 4 month.

Submission: Authors are requested to submit their papers electronically to editor.ijdmkm@gmail.com

Abbreviation: Int. J. Data Model. Knowl. Manag

Subject: Economics, Econometrics and Finance
Readership: The journal is useful for the Economists, Policy Makers, Academicians, Universities, Researchers and related bodies.

Article Processing Charges: Their is no articles processing charges in the journal.
Frequency: Two issues per year.
License: Creative Commons 3.0
Review Process: This journal uses double-blind review, which means that both the reviewer and author identities are concealed from the reviewers, and vice versa, throughout the review process. The articles is submitted to minimum 3 reviewers specialize on the topic for their reviews.

Corrections to Published Work:
Honest errors are a part of research and publishing and require publication of a correction when they are detected. We expect authors to inform the Journal's Editor of any errors of fact they have noticed or been informed of in their article once published. Corrections are made at the journal's discretion. The correction procedure depends on the publication stage of the article, but in all circumstances a correction notice is published as soon as possible. Details can be found on the Call for Papers section of the journal website.
Retractions:
Retractions are considered by journal editors in cases of evidence of unreliable data or findings, plagiarism, duplicate publication, and unethical research. We may consider an expression of concern notice if an article is under investigation. All retraction notices will explain why the article was retracted. The retraction procedure depends on the publication stage of the article.
Important Tools: English Grammar Checker Plagiarism Checking Proofreading

Editorial Board

PEER REVIEWED PROCESS FOLLOWED

Instructions to Authors
© Copyright ASHWIN ANOKHA PUBLICATIONS & DISTRIBUTIONS