International Journal of Information Technology, Engineering & Sciences

ISSN: 2249-0515

Editor
F. Petry
United States Naval Research Laboratory
USA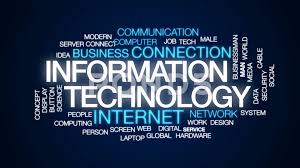 AIM & SCOPE
International Journal of Information Technology, Engineering and Sciences (IJITES) is a peer reviewed International Journal. IJITES seeking original and unpublished manuscripts publication the journal. The Journal seeks to bridge and integrate the intellectual, methodological, and substantive diversity of engineering scholarship, and to encourage a vigorous dialogue among engineering scholars engaged in research in various fields of engineering and information technology. The topics suggested by this issue can be discussed in term of concepts, surveys, state of the art, research, standards, implementations, running experiments, applications, and industrial case studies.
Specific topics of interest for this issue include, but are not limited to the following:
JITE aims to publish full length original research papers, reviews, case studies related to all areas of Engineering such as; Information Technology, Computer Science, Civil, Mechanical, Industrial, Electrical, Computer, Chemical, Petroleum , Aerospace, Agricultural, Applied, Automobile, Aviation, Architectural, Biomedical, Building Services, Coastal, Combustion, Communication, Earth Systems, Ecological, Energy Aspects, Environmental, Food Processing, Genetic, Information Technology, Marine & Ocean, Metallurgical & Materials, Military, Mining & Geological, Nano, Nuclear, Optical, Pharmaceutical, Planetary, Polymer, Safety, software, Surveying, Systems & Manufacturing Engineering.

Submission: Authors are requested to submit their papers electronically to ijites.editor@gmail.com License: Creative Commons 4.0

Article Processing Charges: There is no article article processing charges in the journal.
Plagiarism: All the articles will be check through Turnitin Software before the publication of the journal.
Language : English

Abbreviation: Int. J. Inform. Tech. Engg. Sci.
Indexing & Abstracting: IJITES is index in Google Scholar, Research Gate, Etc...
Readership: Engineers, Mathematician, Analyst and physicists at universities, research institutions, and in industry.

Focus: Computer Science, Artificial Intelligence, Computer Science Applications, Decision Sciences, Information Systems and Management, Computational Mechanics


Frequency: Two issues per year are published.
Important Tools: English Grammar Checker Plagiarism Checking Proofreading

PEER REVIEWED PROCESS FOLLOWED

Editorial Board

Instructions to Authors
Publications Ethics and Publication Malpractice Statement

Vol. 1 No. 1 (January-June, 2016) Vol. 1 No. 2 (July-December, 2016)

Vol. 2 No. 1 (January-June, 2017) Vol. 2 No. 2 (July-December, 2017)

Vol. 3 No. 1 (January-June, 2018) Vol. 3 No. 2 (July-December, 2018)

Vol. 4 No. 1 (January-June, 2019) Vol. 4 No. 2 (July-December, 2019)

Vol. 5 No. 1 (January-June, 2020) Vol. 5 No. 2 (July-December, 2020)

Vol. 6 No. 1 (January-June, 2021) Vol. 6 No. 2 (July-December, 2021)

© Copyright ASHWIN ANOKHA PUBLICATIONS & DISTRIBUTIONS